Sorry this is so late, but I was out having fun shopping for frugal finds since it is Friday after all (and grocery shopping and all that other fun errand stuff).
But I didn't want today to pass by before I showed you my frugal finds from last week!  (I share my frugal finds each week on Friday so make sure to stop by on Fridays!) 
Oh boy, they are good too!
I don't know about you, but I have a "want to find at a yard sale list."  You know some specific things or general things (like picture frames, always milk glass, etc.)
Well, this week I got to cross TWO of those specific things off my list. Yay!
See that cute plate stand that Renee shared in her her Finally Four, A Pinterest Party post?   (By the way she has some GREAT tips on how to throw a kids birthday party for CHEAP in that post!)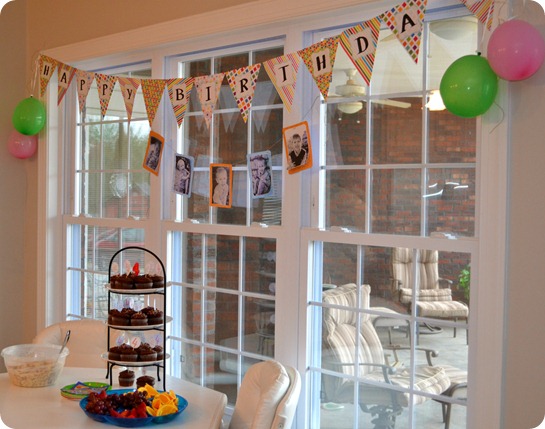 Yep, LOVED the plate stand!  in fact I had seen similar before and wanted one for a while.  I even commented on her post – "Oh and your cupcake stand with the plates on it? Is that yours? LOVE it! Totally have been keeping my eyes peeled for something like that when thrifting"
Well, I found it on Saturday at the flea market for $3.00!
Now it just needs a little sprucing up with my magic can of ORB (that is actually already done and now I am searching for 3 plates.  I thought my white plates would fit, but sadly they don't. SO I have measured and now am looking for 3 matching plates.
The next thing I found was on my "work on fixing up our office" list.  And we would need a new office chair at some point as ours is sort of torn up.
I came across a guy selling a bunch of office chairs and this one caught my eye particularly.  It has that perfect black finish where the edges are a little sanded off where you can see the dark wood – just beautiful.  (Our cat loves it too by the way.)
When I saw it I immediately thought that it was very Pottery Barn/Restoration Hardware looking.  Solid wood, beautiful paint finish, is adjustable and on casters.
Here is a similar Swivel Desk Chair from Pottery Barn that sells for . . .
$399.00
He wanted $70 for this chair, but said he would take $60.  I texted my husband and he said buy it if I could get him to go down lower. I walked away with the chair for $40.00.  Not bad for 1/10th the Pottery Barn price.
(By the way, I don't think it is actually from Pottery Barn.  There are no markings on it except a MM label and I can't find anything about it online.)  But I am going to call it my Pottery Barn look alike chair for 1/10th the price.
How about you?  Ever found something you were SPECIFICALLY looking for at a yard sale or thrift store?
{cj}