It finally feels like fall which means bring on all the chili and soups! Today I'm sharing a long-time family favorite soup – we call it White Chicken Chili.
(Post sponsored by Walmart, but recipe and all photos are mine.)
Our family enjoys some variation of this soup weekly and I love knowing that I can stretch my grocery budget even further and save money without sacrificing quality or even healthier options (organic, gluten-free, low sodium) by using Walmart brand items. I've always used and enjoyed many Walmart brand items, but especially now with grocery costs skyrocketing, we depend on them to help keep our groceries affordable.
This is one of those dump everything in the crockpot (I even use frozen chicken if I don't remember to thaw it and it still turns out good!), let it cook all day, and it's done! SOOO easy, so yummy, and good for you too! I've linked all the ingredients for you to easily add to your cart.
Here's the soup recipe and some variations we love:
White Chicken Chili
– 2 cans Great Value black beans
– 2 cans Great Value Organic no salt added corn
– 2 cans Great Value dark red kidney beans
– 1-2 Great Value mild chili seasoning packets (we like ours mild but if you prefer more spice add 2 packets)
– 1/2 container Great Value Organic chicken broth
– 2-3 chicken breasts
Cover and cook on high for 5-6 hours or low for 8-10 hours.
Remove chicken, shred, and add back into the soup. And serve! It's that easy!
All ingredients are linked here to make it easy to just add to your next grocery pickup or delivery order.

We love to top with shredded cheese, sour cream, and Cantina-style tortilla chips (have you tried the Great Value Cantina tortilla chips? They are amazing!).
And serve with a side of another Walmart brand family favorite – Everything Italian Bread baked fresh in the Walmart bakery. I slice the bread keeping it in loaf form, add butter between the slices, wrap it in foil, and heat it in the oven for 15-20 minutes. SOOO good!
Variations: add 2 cans of tomatoes and a packet of mild taco seasoning for a more taco-style soup. Or add a block of cream cheese in the last 30 minutes of cooking for a creamier soup.
You can even schedule all these ingredients for grocery pickup or delivery to save time. New pickup customers can use promo code TRIPLE10 to save $10 off their first three pickup or delivery orders. $50 min. Restrictions apply.

Can't wait for more family nights enjoying soup or chili around the bonfire this fall!
Makes sure to check out these other blog posts as part of our It's Good to be Home series:
Robyn's Southern Nest is sharing how to add ribbon trim to furniture.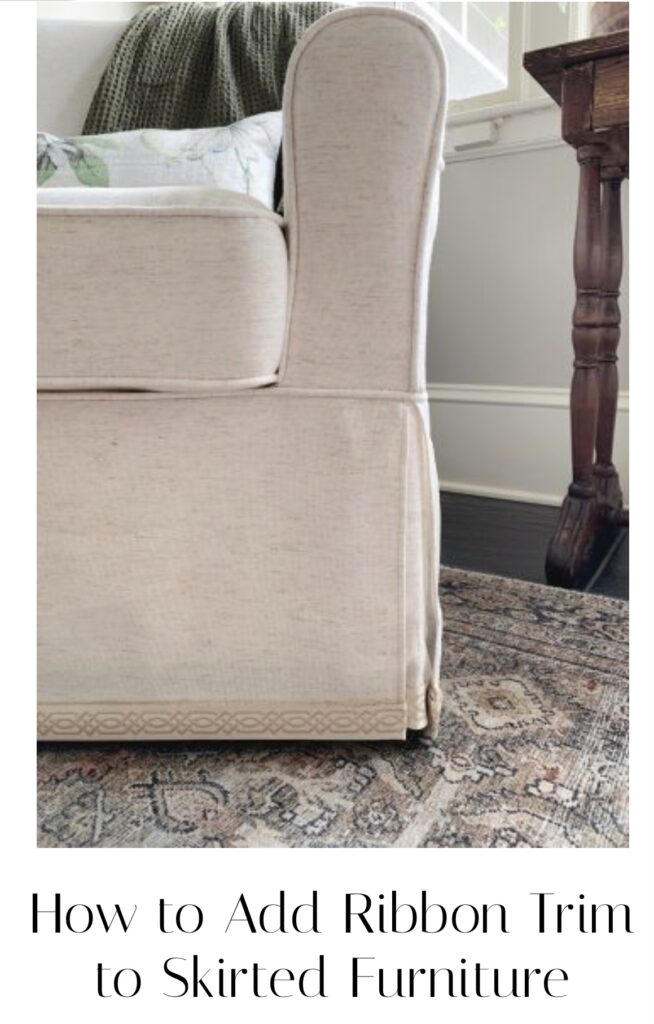 Becky at Southern Spangled is sharing a pink Halloween tablescape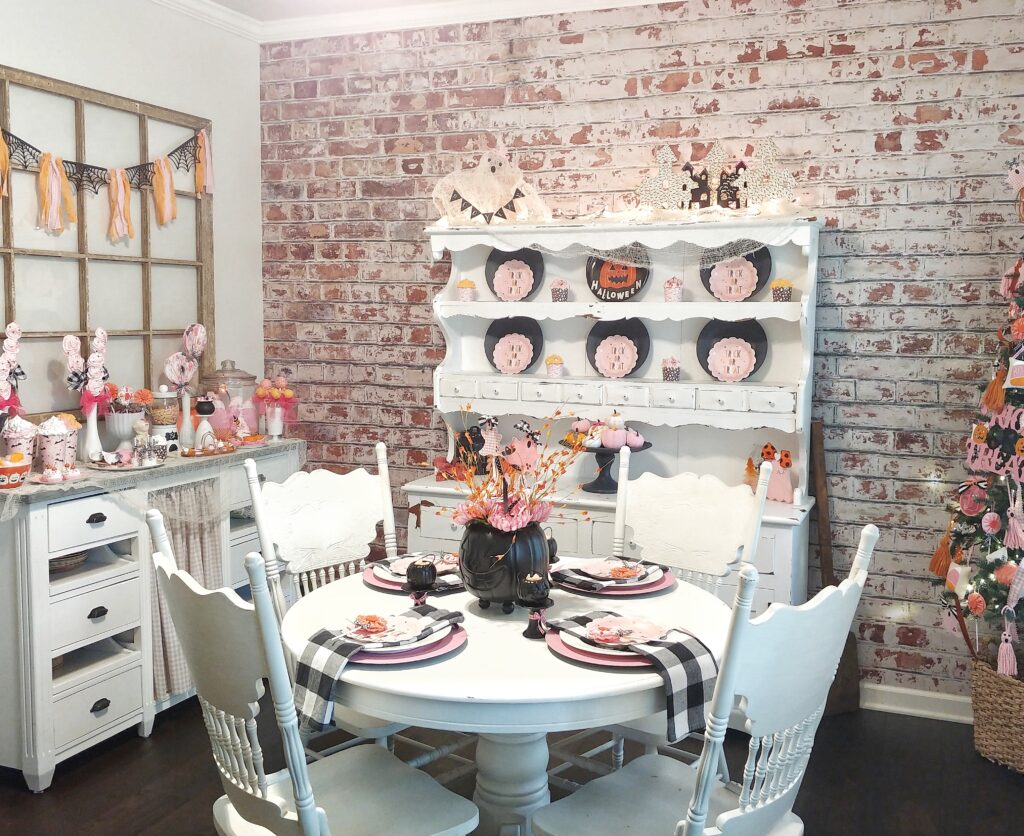 My Weathered Home is sharing some simple and warm Kitchen fall decor
At Home in the Wildwood is sharing her fall home tour.
Alieta Treasure Hunting is sharing a home tour.