Welcome to my Winter Cozy Living Room!
It has been COLD this January and honestly, I think we spend even more time indoors and in this space during the winter than we do any other time so I love for it to be welcoming, cozy and comfortable.
My decor is usually a bit more sparse and simple looking as all the Christmas is put away and I find myself longing for a bit more simplicity.
I kept my mantel very simple with some winter decor.
Actually, I just removed things from my Christmas mantel and simplified it a bit for winter. We can still enjoy the candlelight and lit-up houses during the dark dreary winter days. I got these flameless taper candles before Christmas and I just love them! Battery operated, on a timer, and have a remote – so nice to have them automatically come on each evening.
I was going to write something on the chalkboard but again… honestly just loved the simplicity so kept it blank.
Here's a more panned-out view.
I love this space! Especially on the days, the sun is pouring through the windows.
It's come a long way from this when we bought our house...
And even this after we had painted and put in new floors.
I detailed how I did a DIY German Schmear on the fireplace in this post.
I will link what I can at the end of the post. But that tassel banner actually came from the Spring line at Hobby Lobby that I scored when it went 80% off. I loved using it for Christmas and now winter and also think it would be so fun to use in a kid's room or even for a birthday party.
So glad I kept these 2 pieces and put them together to make this table! I share a bit of the process in this post.
I like to bring in lots of real plants during the winter – freshens the space, gives me hope for the green that spring will bring!
It has seemed like it has been colder here during January – usually, we get some mild 50 and 60 degree days but those have been very few this year. Definitely Cuddle Weather!
I usually keep out a few green trees for winter.
Lots of cozy throws to snuggle in at night when it's cold!
It's always fun to add in some of my Christmas clearance finds for winter too – like these Hearth and Hand knit pillows I got 70% off at Target.
I hope you enjoyed this winter tour of my living room! I don't usually decorate for Valentine's Day so it will stay this way till the end of February/beginning of March when I bring in a bit of spring decor – can't wait!
Linking what I can:
Also linking up with some friends for our It's Good to be Home blog hop! I hope you'll check out their posts below: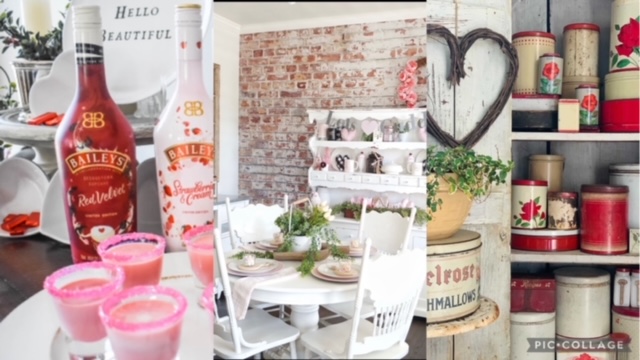 Jenron Designs Southern Spangled My Weathered Home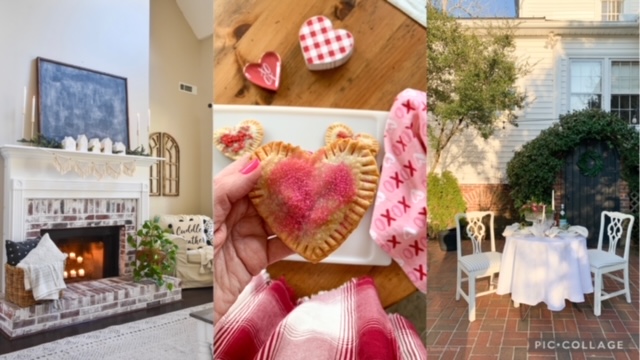 The Frugal Homemaker At Home in the Wildwood Robyn's Southern Nest