Yard sale shopping has been pretty much non-existent these last few weeks. With the constant rain we have had in south plus being out of town last week, it had been about 3 weeks since I had shopped at a yard sale.
Last Saturday the rain let up for a few hours in the morning so on my way to the grocery store I thought I would see if anyone braved setting up at my parking lot yard sale I frequent.
There were a few people there and I picked up a milk glass dish for 50¢ and a roll of jute webbing for 50¢. I am thinking a fall project may be in the works for that webbing.
Stopped in a local thrift store and picked up this soap dispenser for 50¢. I didn't want the soap container – just the pump. It is a nice metal pump. Will show you what I do with that later
And I actually saw a yard sale when I was out yesterday and stopped and picked up a few goodies. A Coach sunglass case for 50¢, a fall Yankee candle for 50¢, and a pretty brown necklace for $1.00.
So there are my 50¢ (and one $1.00 finds)
Thanks to those who linked up last time – here are some of their finds:
Renee at Living, Laughing, and Loving picked up this chest at the end of her bed at Goodwill for super cheap! Love it!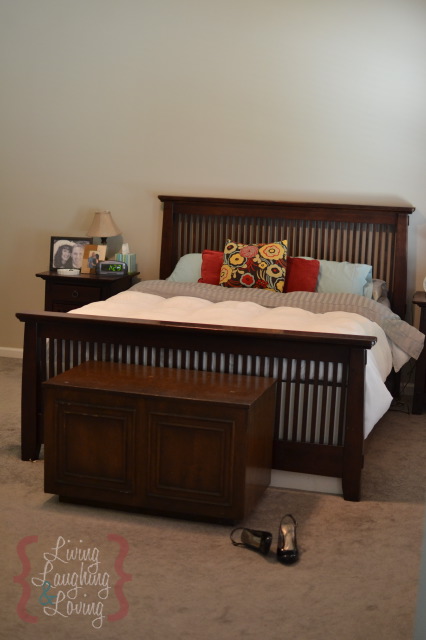 And oh my goodness, if you loved my Goodwill outlet post, you have to check out Marlin's finds from a Goodwill outlet near her – except she got them all for FREE!
And Cheryl found this cute sign that she added to her back yard fence and a ton more fun stuff.
Hoping for a good shopping weekend this week here! Please NO rain!
Have you found any fun yard sale or thrift store finds recently?

'); // ]]>